Real Life Wedding #1: Lauren and Grant
Last summer we had the pleasure of designing wedding flowers for Lauren and Grant. We caught up with Lauren recently to find out more about their big day (and drooool over their beautiful wedding photos 😍).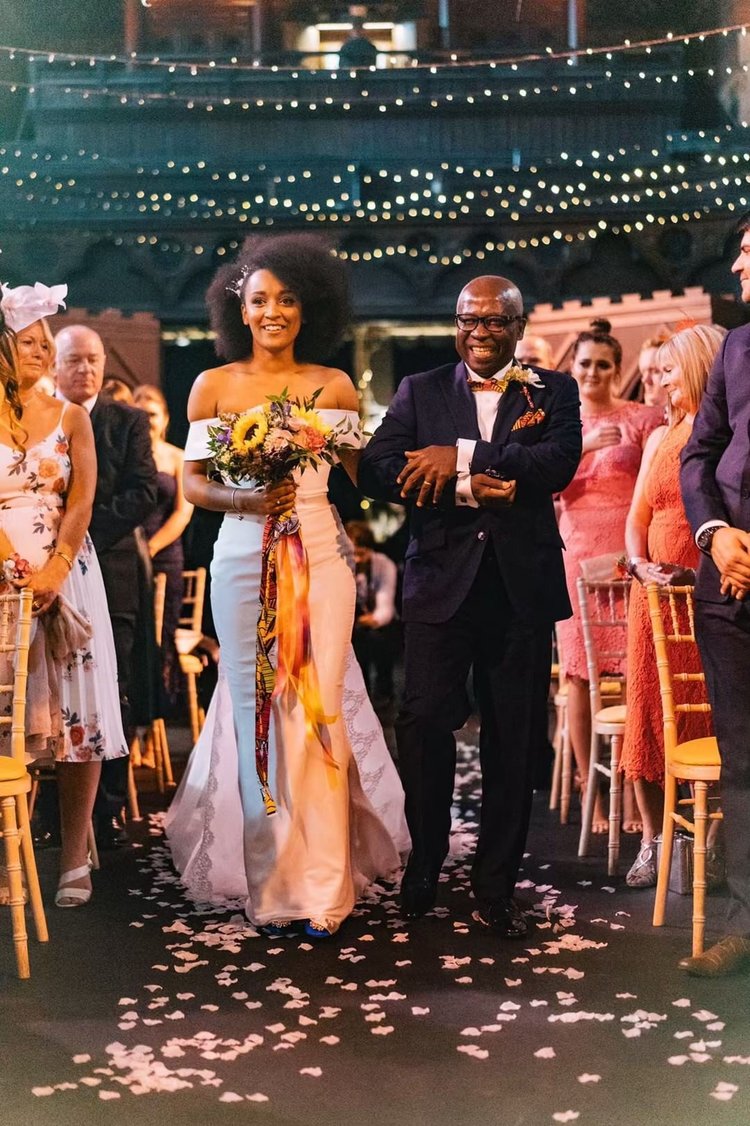 A: Grant and I met in O2 ABC under the huge disco ball. We wanted to have a disco wedding because of this and our love of disco music.
Q: We love ribbons. And we LOVE that you added to our ribbon trail. Can you tell us a little bit more about the fabric you included on your bridal bouquet?
A: I am half Nigerian and it's tradition for all families attending a Nigerian wedding to wear the same patterned fabric that way you know who is who. I made grant a bow tie from yellow Ankara and my gran made my dad one from pink Ankara. I decided to tie a piece from each pattern to my bouquet as a symbol of both families joining together and my dad 'giving me away' to Grant. We also bought all different patterns and tied them round our favours so all our guests were included as family at our wedding.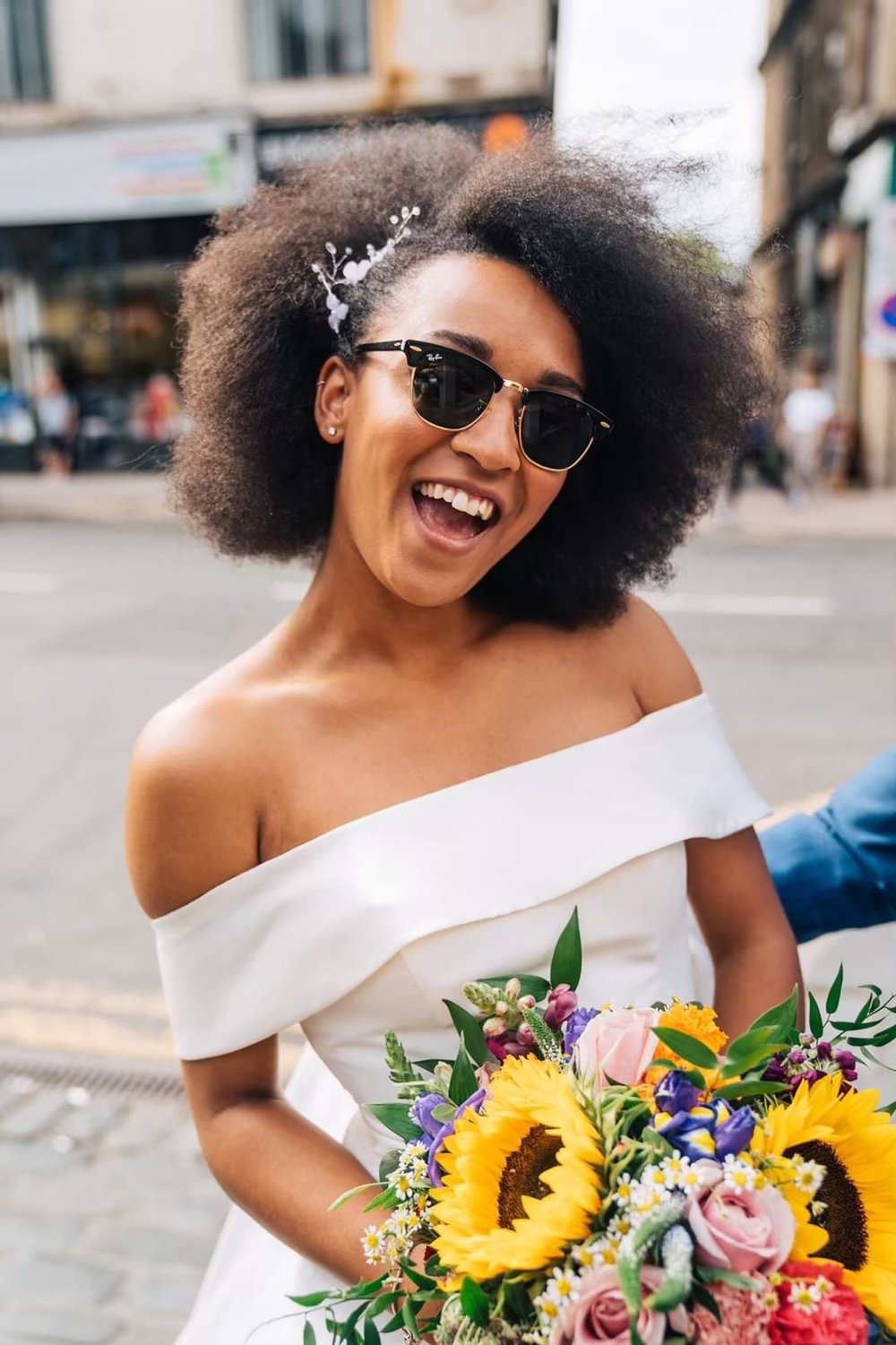 Q: We love that you wanted bright flowers for your wedding. what's your favourite flower?
A: I love sunflowers. They are my favourite flower just because they are like pure sunshine.
My other favourite are iris. They remind me of my best friend Athif who always always always makes me smile so when I see them I smile too.
Q: Okay, your jacket. TELL. US. MORE.
A: I got my jacket made by Laila Lettering. Christina is an absolute angel and so amazing as what she does. I still wear it to this day haha any excuse!
Shop Laila lettering personalised jackets by clicking here.

Q: Why Mud? And were you happy with the outcome?
A: I wasn't exactly sure what I wanted for the wedding in terms of flowers, just that sunflowers would be nice. Since there is no consultation or meeting when booking flowers for the wedding it turned out to be my one wee surprise on the day. I planned every other part of the wedding so I loved the anticipation of receiving the bouquets in the morning. And obviously they were beautiful so I was a happy gal!
Mud wedding packages start from £218.
Beautiful, uncomplicated wedding flowers designed by Mud for you. Tell us your colour palette and we'll choose fresh seasonal blooms at the market to create beautiful designs in our signature Mud style. All your flowers will be delivered on the day of your wedding to your chosen address
Learn More About MUD Weddings